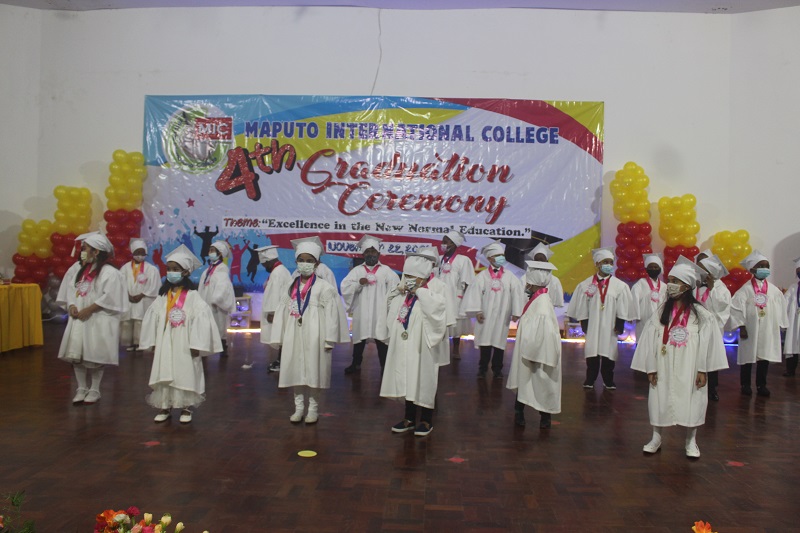 Kindergarten Graduation
Graduation Ceremonies for Kindergarten students were held last November 22, 2021, in the UEM auditorium, Maputo. There were two batches conducted with the first one starting from 11 o'clock in the morning to 1 o'clock in the afternoon, while the second batch started from 3 to 5 in the afternoon.

In the first batch were eleven boys and fourteen girls while fifteen boys and ten girls were in the second batch. A total of 26 boys and 24 girls graduated from kindergarten this school year 2021.

Mohammad Jamil Kassem, the school director, and Juliet Upano, the school kindergarten principal, led the ceremonies with all the teachers from the kindergarten department assisting in giving the diplomas, certificates, medals, and trophies.

The theme for the graduation ceremony this year is, "Excellence in the New Normal Education." It is quite fitting indeed that the theme coincides with the new norm being practiced since we are still in the pandemic. Hopefully, next school year will be better. Congratulations everyone and see you next school year.