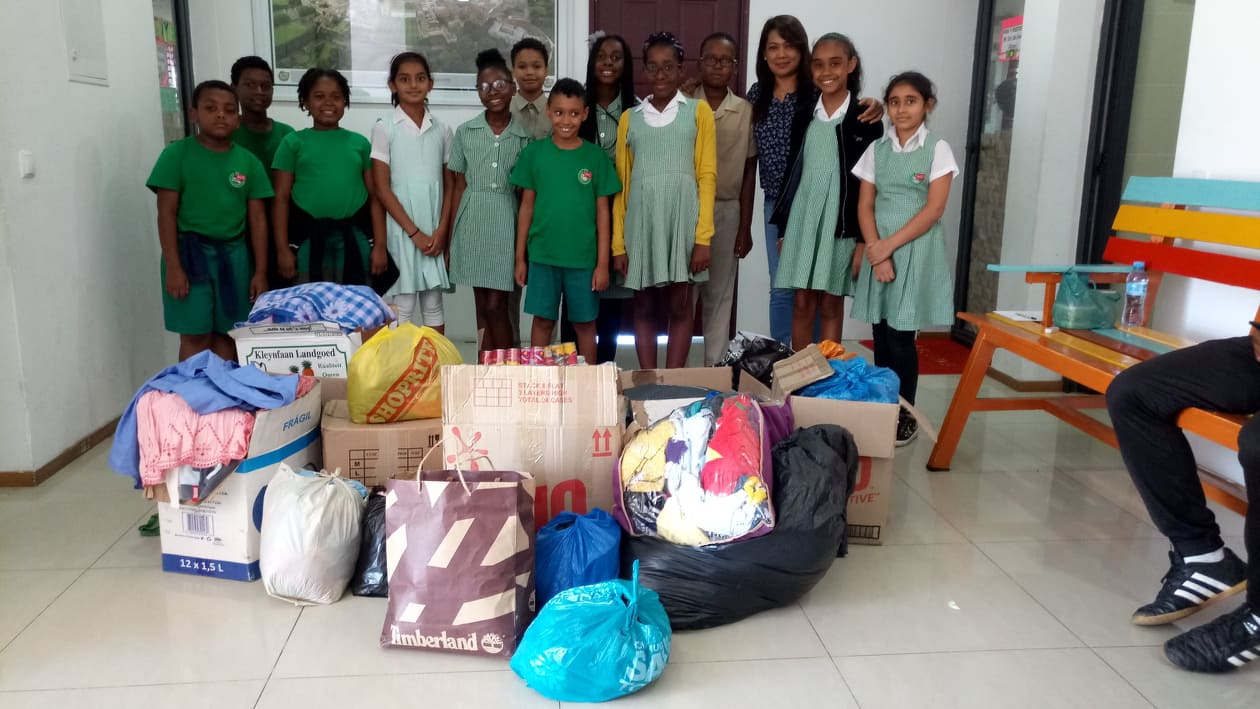 On March 15, 2019, Typhoon Idai with maximum winds of 195 km/h, made landfall in Beira, the capital of Sofala in Mozambique. It was one of the worst tropical cyclones on record to hit Africa and the southern hemisphere. The long-lived storm caused catastrophic damage, and a humanitarian crisis in Mozambique, Zimbabwe, and Malawi, leaving more than 1,300 people dead and many more missing (https://en.wikipedia.org/wiki/Cyclone_Idai).
Anaya Juvane, the president of the student council went on to campaign for donation. She asked each level representatives to go to class per class and explain what had happened and the need for urgency to help. Soon after, the kids were able to collect ample goods. Thereby, the high school students followed and collected whatever clothing that they can donate to the people of Beira. The school made its part in assisting the victims of typhoon Idai. It spent boxes of goods and together with those donated by the students, MIC gave it to Instituto Nacional de Gestao de Calamidades (INGC) of Mozambique.
Congratulations MIC and keep it up!